Touch by Thumbs for 60 Seconds

Instant Result on full body Fitness

Screen for Over 30 Diseases by Heart Rate Variability (HRV)

One Device - Unlimited Users
Medically tested, Proven and Approved
⭐⭐⭐⭐⭐(127)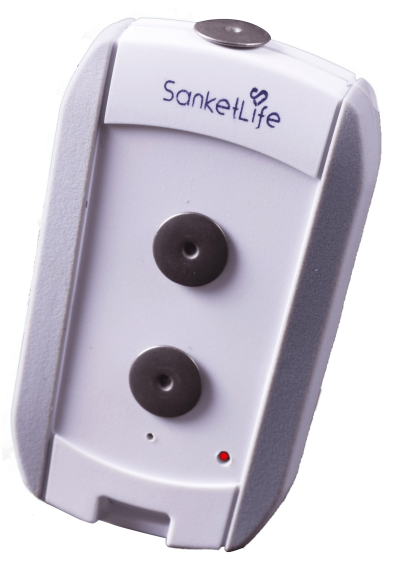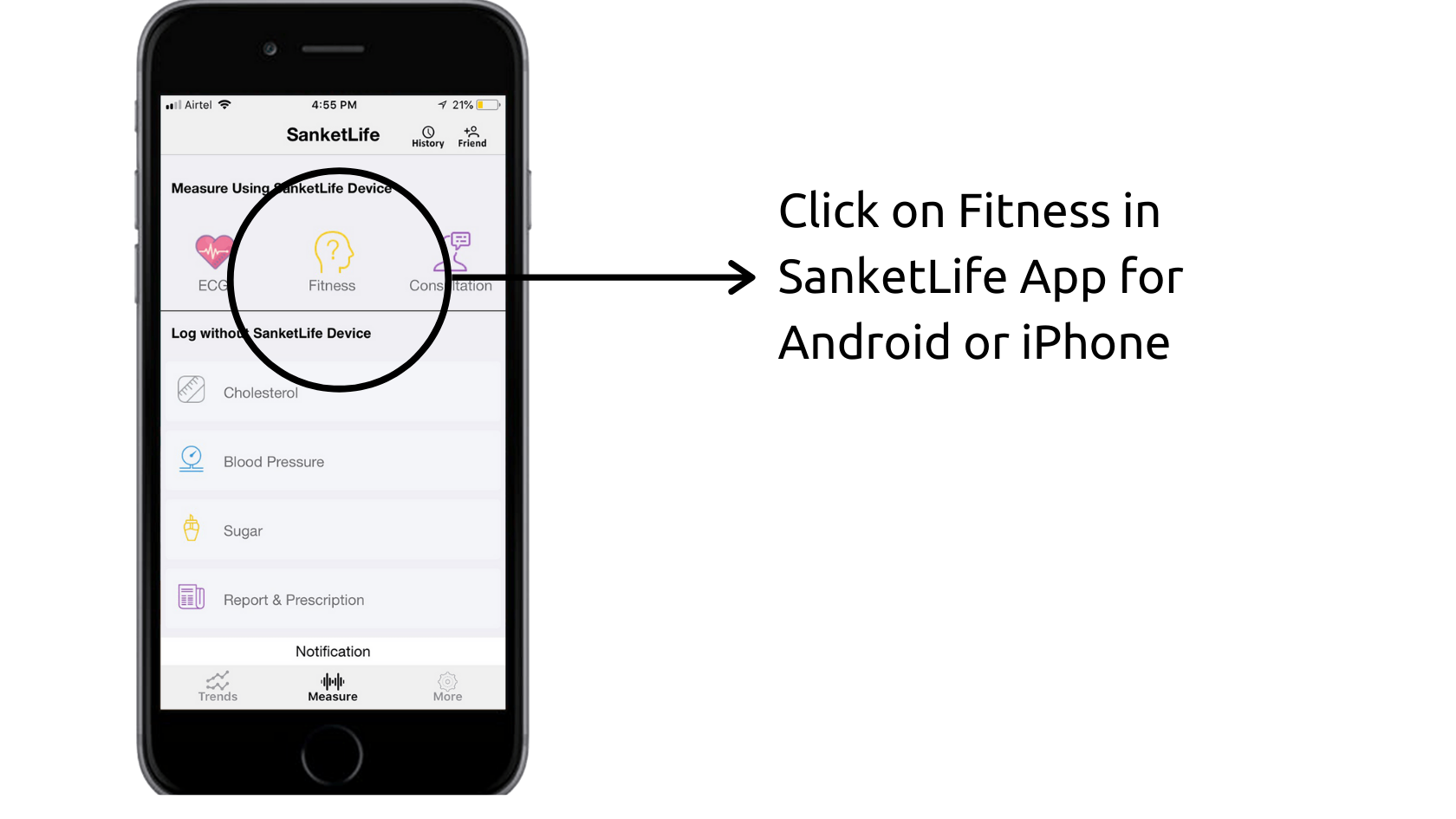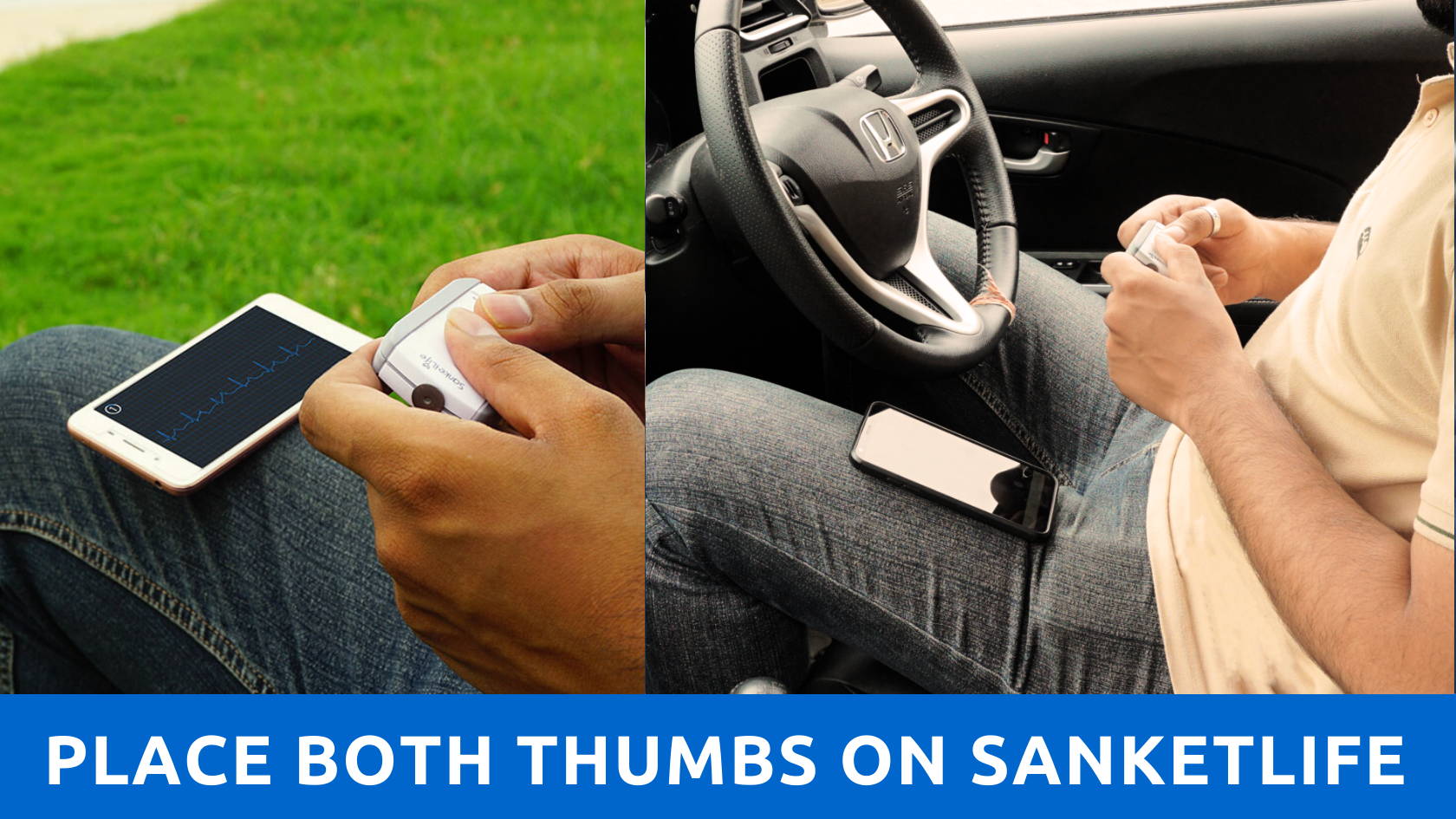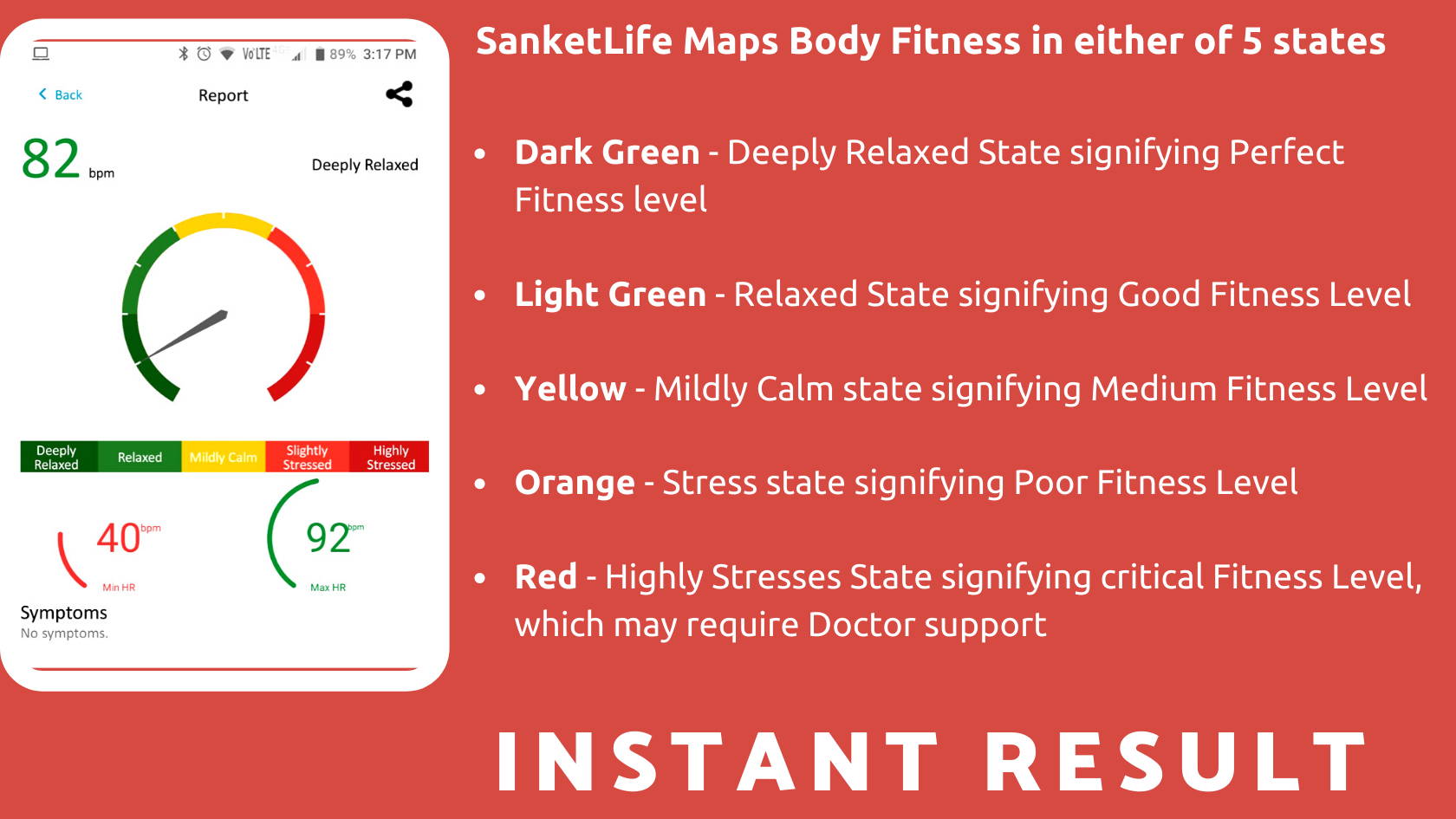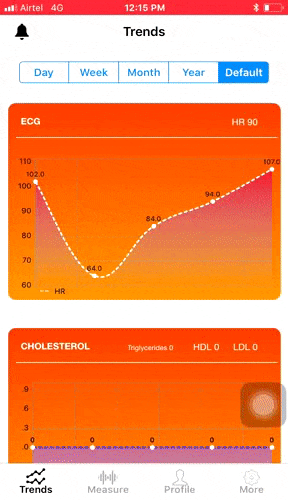 Trends to see your fitness levels at a glance
Can be used in Moving Cars, Train or AirPlane

One Device - Unlimited Users

1 Year Free Replacement in case of any defect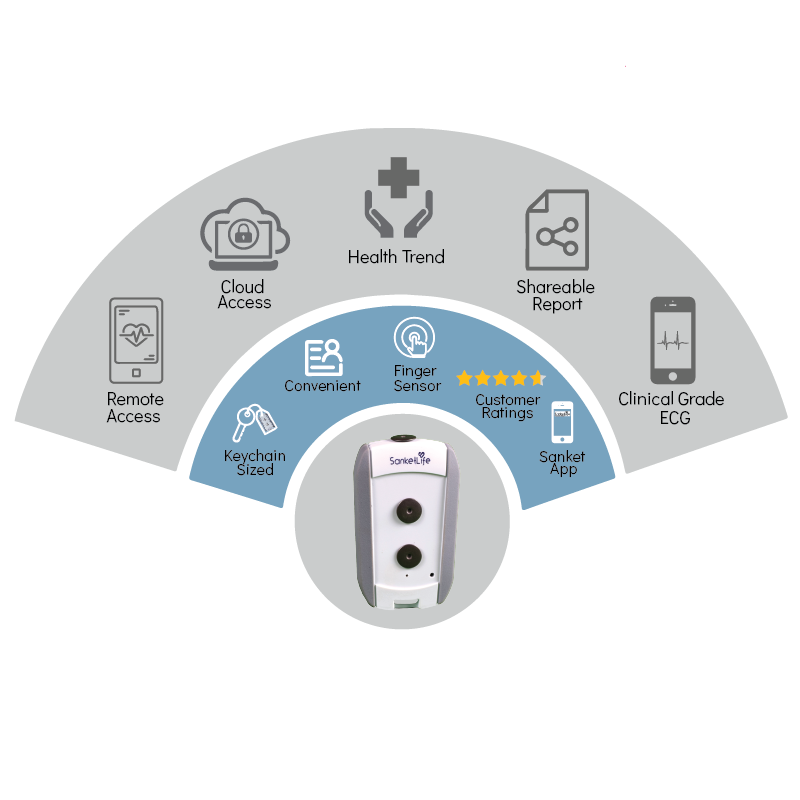 Science Behind Sanketlife
By Touching SanketLife device from both Thumbs, for just 1 Minute, Instant HRV Analysis is done via ECG.
Among Many parameters that SanketLife Calculates, One such Parameter is SDNN
SDNN has been researched worldwide, and it gives a Straight Corrleation to the Actual Fitness of the Body
For Age 30s-40s, SDNN values above 51, indicate that your body is still in good shape, and ready to fight back.
With SDNN below 21, your body can undergo chronic Stress Induced Diseases.
For Age 50s -60s , SDNN above 40 is considered Great, while SDNN below 15, is Highly Dangerous.

Using HRV - Detect Below Diseases, Before Any test Can Detect
Diabetic autonomic neuropathy
Calcification in Blood Vessels
Your custom text goes here
Get 50 Tests PreLoaded. Recharge More, easily from SanketLife App
1 Year Free Replacement in case of fault
Medical Publications
1- Assessment of diagnostic accuracy of SanketLife – A Wireless, pocket-sized ECG Biosensor, in comparison to standard 12 lead ECG in the detection of cardiovascular diseases in a tertiary care setting - https://doi.org/10.1016/j.ipej.2019.12.011
2 - Identifying the Prevalence of the Life-threatening Atrial Fibrillation Using a Smartphone-Based Wireless Electrocardiography Device: An Observational Study- http://www.j-pcs.org/article.asp?issn=2395-5414;year=2019;volume=5;issue=3;spage=186;epage=
Patient Safety Tests Conducted and Passed:
IEC 60601-1: 2005 + CORR. 1:2006 + CORR. 2:2007 + AM1:2012, IEC 60601-1-11:2015, ETSI EN 300 328 V1.91:2015, EC13. IEC 61000-4-2:2008,IEC 61000-4-3:2007Tests Performed by TÜV Rheinland, Germany

Awarded and Patented Innovation