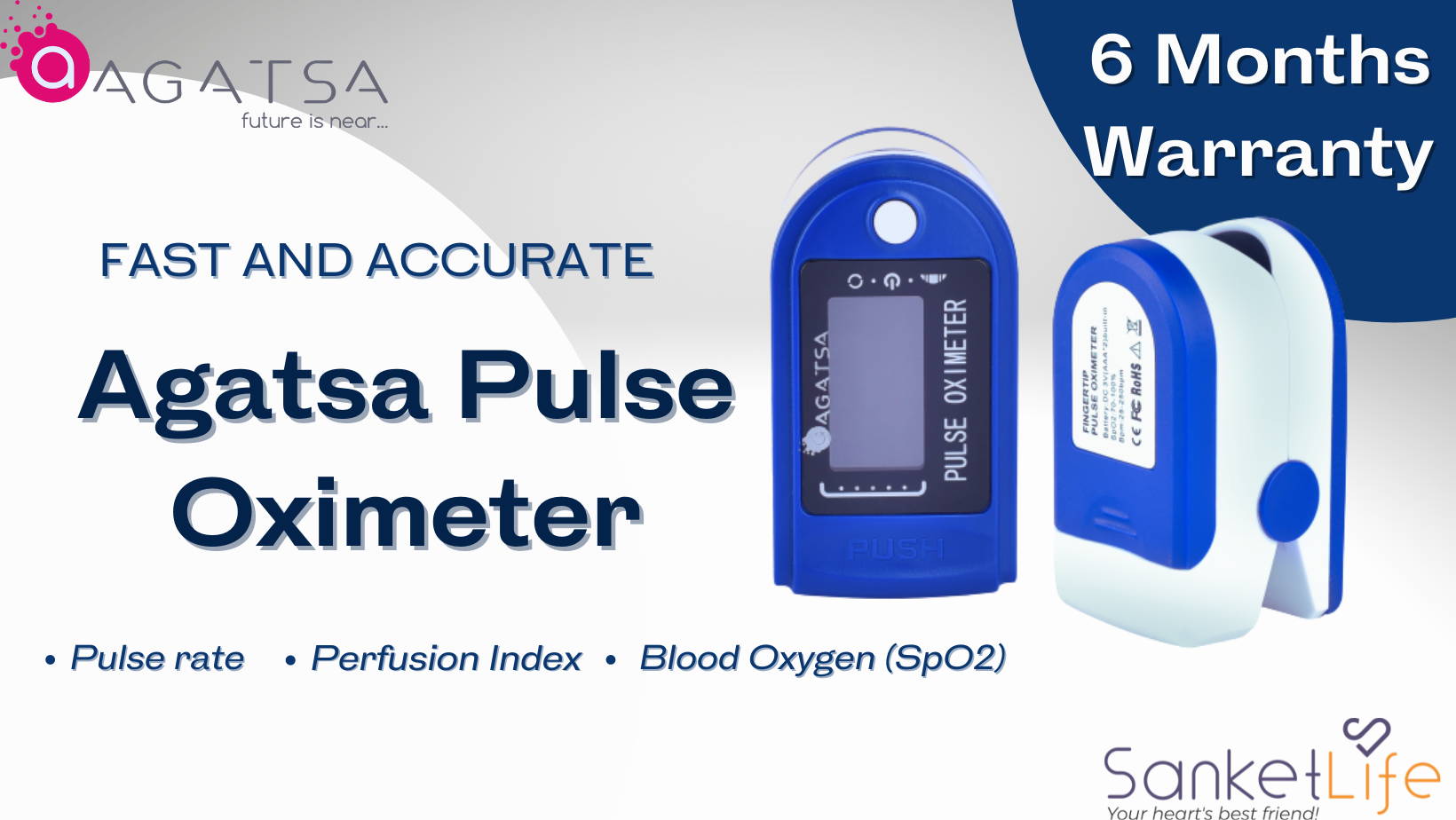 Agatsa Pulse Oximeter is designed to measure Spo2, Pulse Rate, Perfusion Index accurately within few seconds. It is clinically proven to be consistent and reliable.
It holds the finger comfortably. The finger chamber is made of medical-grade silicone which is hypoallergenic and safe for use. It accumulates wide finger sizes to give reliable results with every use.
Multi dimensional Display
Agatsa Fingertip pulse oximeter is hassle-free to use with loaded features like a large rotatable display, a simple press button functionality, alarm to indicate certain types of conditions. It also turns off after being idle for few seconds and saves battery power.
Lightweight & Portable design
The fingertip pulse oximeter is lightweight and easy to carry to use on the go or to measure oxygen saturation anywhere, anytime conveniently. It means sports lovers can carry along during running and hiking to check blood oxygen level continuously.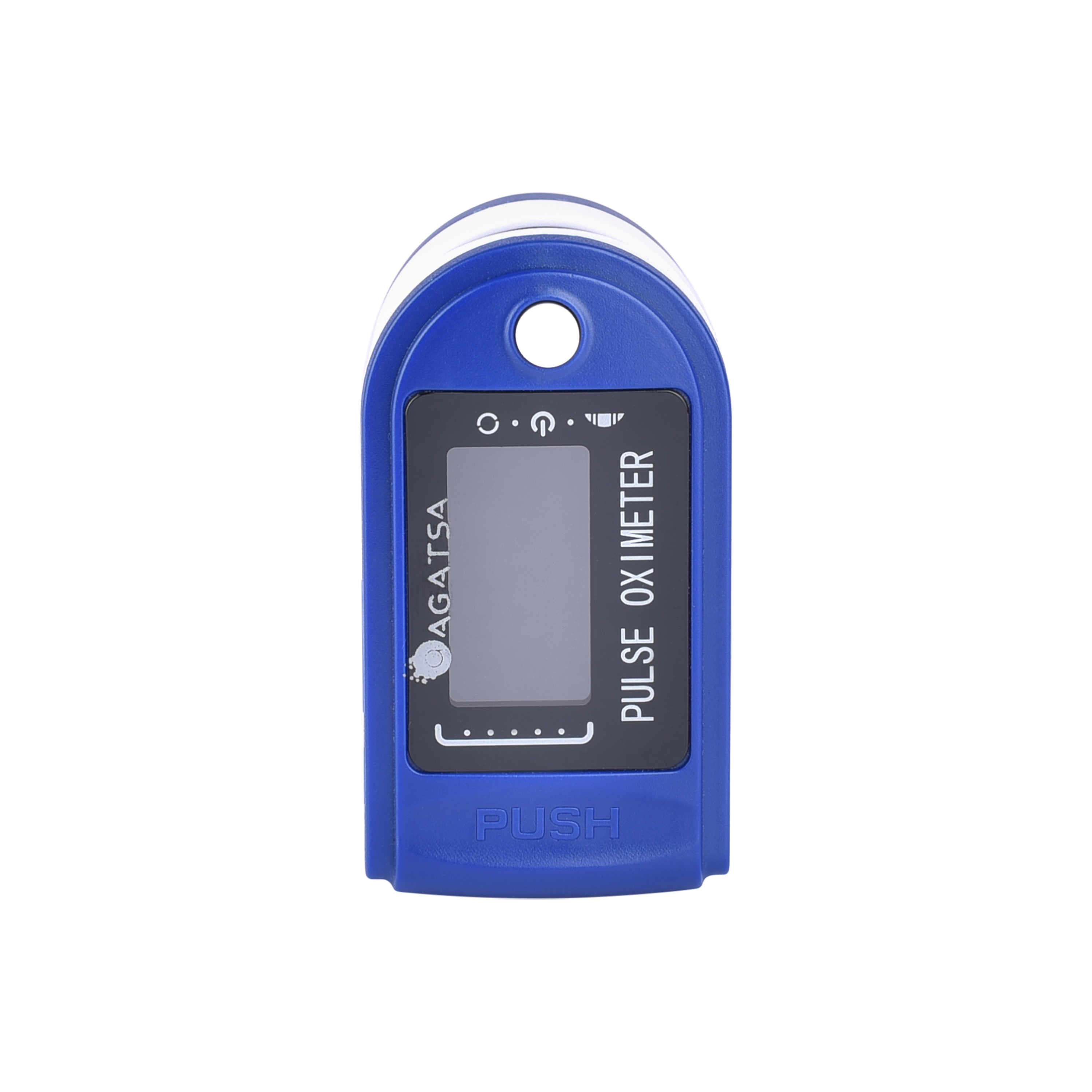 EASY OPERATIONS AND QUICK READINGS
Agatsa Pulse oximeter is ideal for Daily Use Works with 2AAA batteries and suitable for use at the home, hospital, and oxygen bars.
EFFECTIVE AND EFFICIENT: Speed and accuracy for when it comes to the pulse oximeter are assured, accurately measuring users' blood oxygen saturation levels (SpO2), their heart rate, and pulse strength.
TIMELY VISUAL DISPLAY:In no more than 10 seconds, you are able to know your SpO2, heart rate, and pulse strength as seen on a OLED digital meter.
WATER-RESISTANT: While total submersion will compromise the pulse oximeter, the device is designed to survive water splashes.
BATTERY SAVING ABILITY: pulse oximeter is smart in its battery-saving ability, timing off automatically after 8 seconds unless an input signal is put.
SPORTING ACCESSORY: Serves as a value-adding accessory for sportsmen and women among other people and professions that require keeping track of ones' SpO2 or pulse rate while in the line of duty.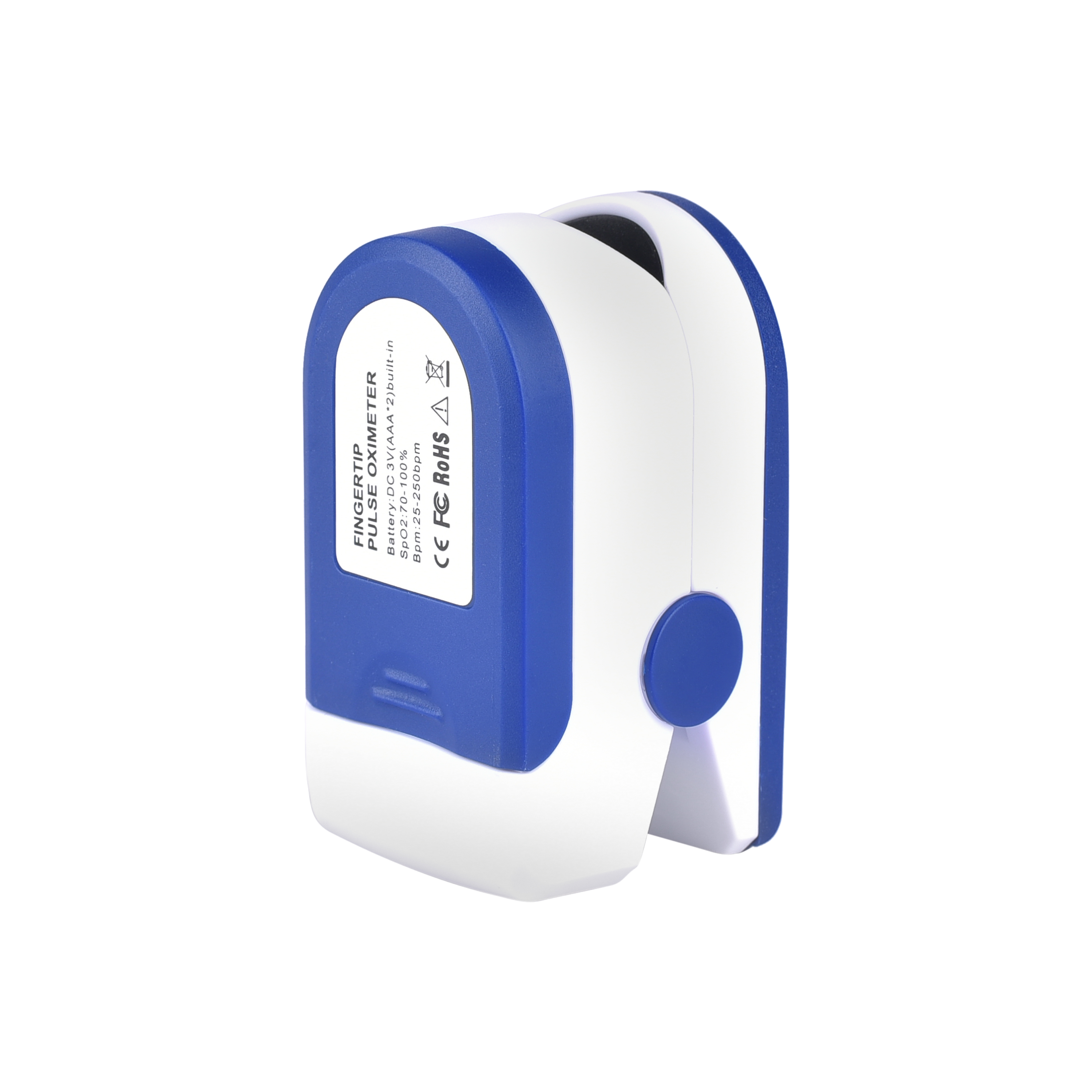 ACCURATE DIAGNOSIS BY AGATSA
Agatsa Pulse Oximeter is a portable, convenient, non-invasive device, used for monitor arterial haemoglobin oxygen saturation(SpO2) and pulse rate.
We recommend middle finger is suitable position for a monitor. The personal application is designed for adult patients (Weight >30 kgs) and paediatric patients (weight:20-30kgs)
Proactive- low battery indicator lets you know before your batteries stop working Kit Contains Pulse Oximeter Unit, User manual, 2 AAA batteries, CE Certification Card, lanyard.
It gives high Protection, high Comfort and high Efficiency. Moreover it comes with Multidimensional OLED display which enables your screen to rotate in all dimensions.
SOME KEY SPECIFICATIONS:
Measures blood oxygen(SpO2)
Pulse rate
Perfusion Index
Signal wave graph
The pulse oximeter is CE Certified and comes with a 6 months